We already gave you the best books of 2017. Here are the best albums:
Isabella recommends:

Rainbow by Kesha
This is her first album after she faced her music producer/rapist in court. This album is so powerful about her journey through the sexual assault she endured for years. She has really heartfelt songs that are so emotional and heartfelt but she also has songs about being a woman and having fun with life. I was fortunate enough to see her in concert this year and I cried when she began singing her song 'Praying' because it is about her rapist and how she had to overcome the abuse.
American Teen by Khalid
His song 'Location' was a banger throughout the summer and we are now hearing 'Young, Dumb, and Broke' on the radio. He is a 19-year-old high school student from Texas! His lyrics speak the truth about high school and growing up. I am going to keep tabs on him because he is going to have some good albums in the upcoming years.
Human by Rag'n'Bone Man
This new genre of pop/folk/R&B has appeared on the main stage. His voice is edgy but he sings about love, loss, and longing. My dad and I listen to the blues station in the car so when I heard the song 'Human' I immediately made my dad listen to it and we now listen to this album on repeat. 
The Thrill of It All by Sam Smith
This album was the one I was most excited about this year. I do not know how to describe the voice that is Sam Smith. This album is full of emotion. There is heartbreak, finding love, and coming to terms with who you are. I have listened to this album for a good month now.  
Wyatt recommends:

What Passes for Survival by Pyrrhon
My favorite album of 2017 is What Passes for Survival by Pyrrhon. The album is relentlessly heavy, pushing the boundaries and questioning the conventions of death metal. I'd immediately recommend it to any fan of the genre.
Monica recommends:

'Word of Life' by Jeremy Camp
'Even If' by Mercy Me
Emily recommends:

The Peace and the Panic by Neck Deep
While it cannot compete with Neck Deep's previous album Life's Not Out to Get You, this album is still pretty amazing and deserves a listen. After seeing them live, I can confirm that they can put on an excellent show. Top tracks include: 'In Bloom' (this is definitely the best song on the album), 'Where Do We Go When We Go,' and 'Happy Judgement Day.'
Shapeshifter by Knuckle Puck
This album is great! When Knuckle Puck released the single 'Want Me Around,' I totally loved it and listened to it on repeat. This got me ready for the rest of the album which did not disappoint. Check it out for yourself!
Patrick Recommends: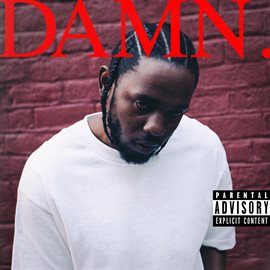 Damn. by Kendrick Lamar 
This is on many year-end lists. For good reason. It's a masterpiece. Lamar's storytelling & phrasing continue to amaze. Also available in a Collector's Edition, in which the track list runs in reverse order. As Lamar said,  "It plays as a full story and even a better rhythm. It's one of my favorite rhythms and tempos within the album. It's something that we definitely premeditate while we're in the studio."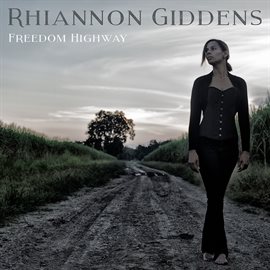 Freedom Highway by Rhiannon Giddens 
Giddens, singer, multi-instrumentalist, and founding member of African American string back The Carolina Chocolate Drops, continues her exploration of African American roots music on this excellent collection of songs.