My book The Cleveland Rams is as much about the history of Cleveland as it is about the NFL franchise now based in Los Angeles, so it was built in no small part on published histories. For these I turned to local libraries, which were absolutely indispensable to my research.
The ClevNet system has a vast supply of books on the early history of pro football in Cleveland and Ohio, and I drew liberally from it via the Willoughby Public Library (which, fittingly and with my gratitude, hosted my book launch party). At Cleveland State University's Michael Schwartz Library I unraveled, quite literally, the microfiche archives of the old Cleveland Press dating to the 1930s and 1940s. The research library at the Pro Football Hall of Fame in Canton houses a trove of Spaulding Guides with capsule accounts of players, coaches, and owners who passed from life and popular memory long ago.
I love conducting personal interviews—it's what I do professionally as a journalist—and there are many never-before-published recollections in The Cleveland Rams. But for me the reading and research part of the writing job is every bit as enjoyable.
Every writer starts as a reader. For me the reading habit hit hard at the Wickliffe Public Library, where a head librarian of the 1960s and 1970s landed after a career on Madison Avenue to build for a bungalow suburb an urbane, diverse array of books and displays whose equal (at least in my memory) ­I haven't quite found since.
Now, how fitting and satisfying it is for me to return to libraries to talk about this book, which at its heart is a synthesis of research that I conducted largely within and with the help of libraries. Who knows, maybe it'll help inflame someone else's own research odyssey. And so the cycle would begin anew …
Jim Sulecki is the author of The Cleveland Rams. He will be presenting from his book on Thurs., Jan. 25 from 7 – 8:30 p.m. at our Geauga West Branch. You can register for the event here. He is currently reading David Bowie: A Life, by Dylan Jones, of which he says, "What's most interesting about this book is its format: It's an oral history—a pastiche of snippets from more than 180 interviews the author conducted over the years with all sorts of people who knew Bowie personally. This approach seems highly appropriate for a subject who often constructed his own songs from shards of lyrical phrases, sounds, and musical styles."
Available in the following formats: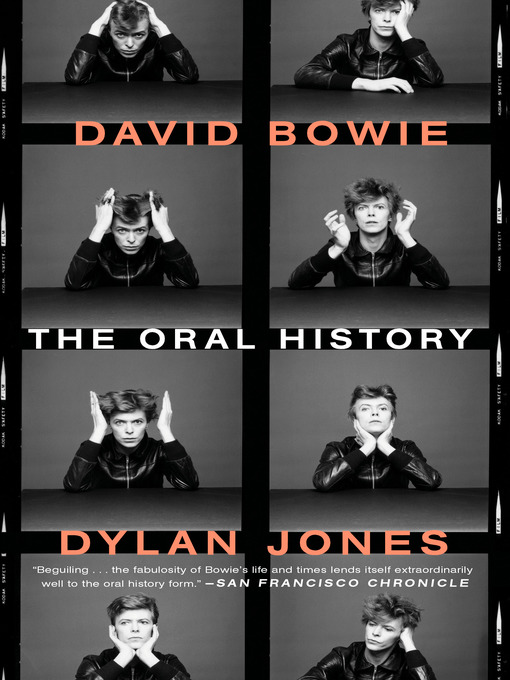 Print
eBook