Admittedly, I grew up rarely visiting the library. Those card catalogs were intimidating (yes, I'm dating myself)! I was also too busy drawing and doodling to spend a lot of time reading. I did have my favorite books, but they were tattered, reread copies of Judy Blume novels and one Paul Klee biography that I owned. The rest were comic books that I stole from my brother's room. Obviously, I was not a very well-read child.
That changed as an adult. I started visiting libraries more frequently. Once I had kids, the visits became bi-weekly. My older daughter has always loved books, and is known to take out a dozen at a time. I started checking out more, too. Our temple also has a wonderful library, so when my kids started Sunday school, I would spend hours there, reading or working.
One year, our local library branch shut down to make way for a new building; for whatever reason, I noticed they threw out hundreds of books in the dumpster. So what did I do? I became a dumpster diver and rescued as many books as I could. I donated some and kept others. There were great finds. And no, I did not pick up any kind of dumpster disease, as my family had warned.
These days, the library is a home away from home. Not only do we check out books (and audio books for road trips), but my kids frequently use it as a study nook and meeting location for school projects. It's also placed strategically on my running path for water and restroom breaks. I'm sure they planned it that way. In any case, none of us could do without it.
Terri Libenson is the cartoonist of the internationally syndicated daily comic strip, The Pajama Diaries, and the middle grade graphic novels Invisible Emmie and the forthcoming Positively Izzy. Follow her on Twitter. She is currently reading Why Comics? by Hillary Chute.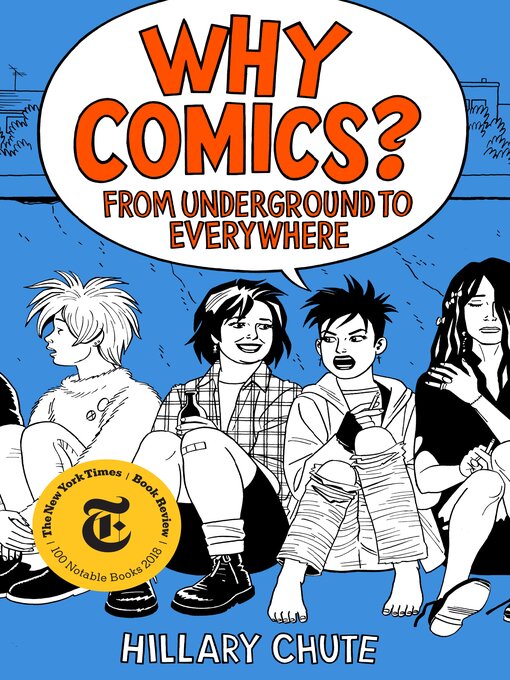 Print
eBook