Haikyuu!! by Haruichi Furudate
Ever since Hinata Shouyou saw volleyball ace "The Little Giant" play, he has wanted to play and show that despite his short height, he too can be an amazing volleyball player. But his middle school team is taken down in their first game by volleyball prodigy, Kageyama Tobio, and Hinata vows to beat him the next time they are on the court. Only the next time they meet, they are on the same high school team. Hinata has to learn to find his place on his new team, work through his rivalry with Kageyama Tobio, and build up his basic skills to work toward his dream of being a volleyball ace. Hinata might be short, but he has the reflexes and jumping ability to become a great player…if he can learn to use them properly.
Haikyuu!! follows Hinata and Kageyama as they work through their rivalry, and their team as they strive to be the best team they can be, rising through the ranks of Japanese high school teams. The series is a balance of sports action and comedy with a large cast of characters and reoccurring rival teams. With Hinata's cheerful determination, it's easy to get caught into this fast paced manga.
Similar series: Prince of Tennis by Takeshi Konomi and Kuroko's Basketball by Tadatoshi Fujimaki
Yu-Gi-Oh! by Kazuki Takahashi
Ok, so most people familiar with manga and anime have at least heard of Yu-Gi-Oh! But what comes to mind when Yu-Gi-Oh! is brought up is more often than not Yu-Gi-Oh! Duelist—full of card games, ancient Egyptian monsters, and a somewhat noble spirit cohabiting in the protagonist, Yugi's, soul. But before the series' focus shifted to the card games that have become the icon of the Yu-Gi-Oh! franchise, there was just Yu-Gi-Oh!, the series' first seven manga volumes revolving not just around card games, but games in general.
The series follows Yugi, a teen obsessed with games and puzzles, who is often bullied at the start of the manga. When Yugi completes a puzzle his grandfather found in an ancient pyramid, he awakens a spirit with a taste for games of chance who proceeds to possess Yugi every time Yugi is in danger. The spirit then challenges the threat (usually a person intent on bullying or otherwise physically harming Yugi) to a game. The consequences of losing the games have steep costs, but thankfully for Yugi's sake, the spirit that possessed him has an uncanny ability to win games—and deal out penalties to anyone who tries to cheat.
The series is a lot darker than the heavily edited anime shown on television in the early 2000's; the spirit in Yugi's puzzle breaks minds, banishes souls, and sets men on fire, and the threats to Yugi's life are a lot more explicit. That said, the series celebrates games and gamer culture and the communicative nature of it while building up to an epic storyline involving the Gods of Egypt themselves. Yes, eventually the series shifts to focus around the Duel Monsters card battles that are known and loved, but the series is definitely worth the read to see how it evolves into that and to enjoy the creepy horror-esque vibe the series had at its beginning.
Available in the following formats:
Manga
Anime (DVD) (Blu-Ray) (Hoopla)
Similar series: BakéGyamon by Mitsuhisa Tamura and King of Cards by Mikoto Tateno
Love*Com by Aya Nakahara
Love*Com follows Risa Koizumi, a girl well above average height, and Atsushi Ōtani, a boy well below the average height, and their mishaps in romance. Because of the duo's height disparity being similar to a popular comedy duo, they are often grouped together by their classmates, much to their respective annoyance. But when they end up falling for people in their class, they set aside their differences to try and set each other up with their respective crush. This backfires spectacularly leading to their crushes dating each other. However, Risa and Atsushi become close friends in the process and the line starts to blur toward romantic from there.
A romantic comedy series, a lot of the humor comes from Risa and Atsushi's constant back and forth banter and their friends forever meddling in their lives. It's a good series for a laugh and a cute, quirky high school romance.
Similar series: Toradora! by Yuyuko Takemiya and S.A., Special A. by Maki Minami
Jenna Mansfield is a shelver at the Middlefield Branch. She is currently reading Beneath the Sugar Sky by Seanan McGuire.
Available in the following formats: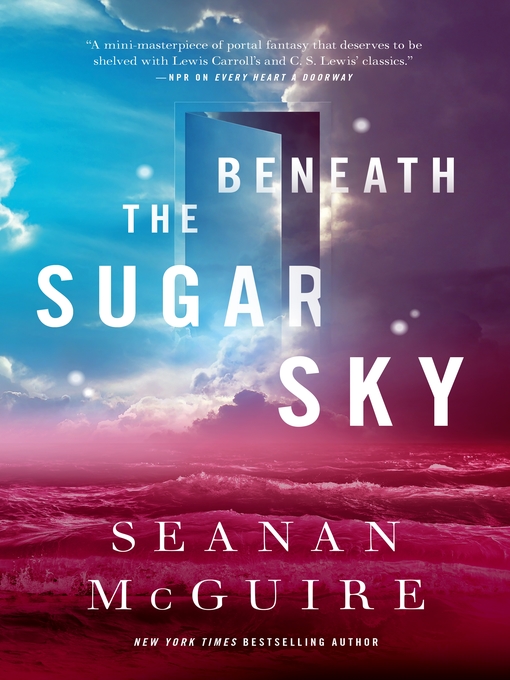 Print
eBook
Audiobook (CD Overdrive/Libby)