Last August, we were all set to leave the Friday before Labor Day for a fun filled camping trip to the Thompson/Grand River KOA. On Thursday, with the camper mostly packed and ready to go, my daughter fell off of a balance beam at gymnastics practice, hit her head on the way down, and ended up with a world class concussion. The ER doctor's orders for treatment included no television, no reading, no loud noises, nothing physically strenuous… basically no fun of any kind. Some may say, "What's the big deal?  You are camping, right?  Isn't it all having fun in the rain and sun; getting bit and getting stung?" I know that song and dance as well as the next person. However, if any of you happen to remember last Labor Day
it definitely more closely resembled the rain than the sun, and for the unofficial end
So what does one do when trapped in a camper with a little girl who basically can't use her eyes? I read to her quite a bit.  She loves the Emily Windsnap series.  She also spent a lot of time sleeping. However, if I would have been better prepared, the Chardon Library has a book titled Camping Activity Book for Families by Linda Parker Hamilton. This book is filled with games, scavenger hunts, crafts, and other activities that are perfect for an injured daughter who has to rest her head.
As we are getting ready to embark on our next adventure – the traditional inaugural Mother's Day camping trip – I am not going to repeat the same mistake. In addition to being armed with Ms. Hamilton's masterpiece of camping fun, I also searched Clevnet and found Scooby-Doo's Guide to Camping. This book has craft and game ideas too, but it also has snack recipes and the all-important ghost stories for thrills and chills around the campfire. As if that's not enough, it is written by Scooby-Doo so you know it will be a blast.
I'm looking forward to an exciting camping season filled to the brim with adventure and memories to last a lifetime. As always, Geauga County Public Library and its resources will be available to help us rock every camping trip we take. Until next time remember: life is better around the campfire.
Michelle is a Circulation Clerk at Chardon and Thompson. She is currently reading Where'd You Go, Bernadette? by Maria Semple, of which she says, "It was recommended by fellow gymnastics mom and good friend Becky. It is a light-hearted and humorous story that is told mostly through correspondence from people in Bernadette's life and sometimes Bernadette herself.  It is interestingly written and enjoyable… and one of the books from the library's 100 Book Challenge. Don't know what that is? Ask a GCPL librarian:)"
Available in the following formats: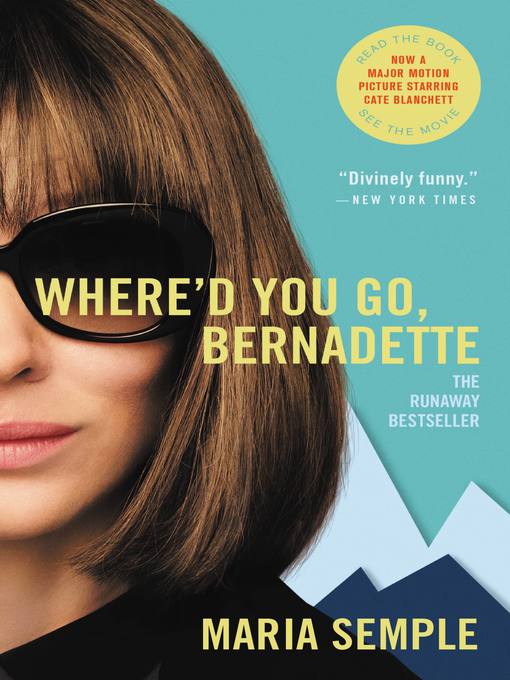 Print
Large Print
eBook
Audiobook (CD Overdrive/Libby)