This is the fourth blog in a series on John M. Williams, an early Chardon miller, and records found on his family in the Allyn Room. Geauga County birth, marriage and death records (aka "vital records") for certain years can be found at the Chardon Library in the Allyn Room on microfilm. Cemetery transcriptions and links to indexes for the vital records can be found on the GCPL website, under the Genealogy tile.
Birth and death records were not kept in Geauga County until 1867, and even then, were not diligently recorded until after 1908, when the federal government required all states to keep them. Microfilms in the Allyn room for birth and death records cover the years from 1867 to 1908. Marriage license and marriage records were kept fairly faithfully in Geauga County from 1806 on. These are on microfilm for most years from 1806 to 1919; however, some volumes of marriage licenses have been lost.
Births were recorded for four of John Williams' children.
Marriage records can be found on microfilm for John's sons, Alva and Albert (indexed in book, "Index to Marriage Records of Geauga County, Ohio 1806 – 1919, Grooms").
The death records for John's wife and two of his children are on microfilm (indexed in the book, Index to Deaths Recorded in Probate Court Geauga County, Ohio 1867 – 1908).
Cemetery inscriptions can be viewed on the GCPL website, but for burials before 1983, the cemetery inscription book A Monumental Work by Violet Warren and Jeannette Grosvenor (found in the Allyn Room) has not only a county-wide index, but also more information and cemetery maps.
Additional and sometimes touching details about the John Williams family are found in A Monumental Work. A notation by the name of his son, Alva J. Williams, says he was murdered 12 May 1955. (The newspaper issued after that date will probably have an article about the murder.) Three children of John and his wife, Harriet, are listed with their parents, having died at ages 1 year, 3 years and 9 years. Maiden names and parents' names are included in some of the Williams family inscriptions.  
Cheryl McClellan is the Geanealogist for Geauga County Public Library. She is currently reading The Black Count: Glory, Revolution, Betrayal, and the Real Count of Monte Cristo by Tom Reiss.
Available in the following formats: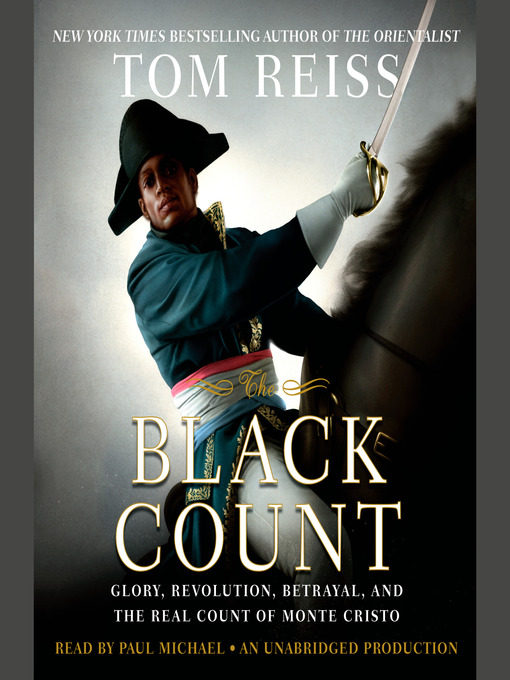 Print
eBook
Audiobook (Overdrive/Libby CD)