When a patron walks up to the circulation desk and is excited about a recent book discovery, I take notice. Staying informed about the latest and greatest books and DVDs is the best perk of my library job. The book being recommended was Sometimes I Lie, a first for journalist-turned-novelist Alice Feeney. But the patron wasn't so much excited as she was unsure and unsettled. It was then I knew I had to read this book.
It is an intriguing mystery, all told by the recollections and experiences of the main character. Some chapters take you back to the diaries of her young life, some deal with a few days prior, and some concern her present state in an accident-induced coma. There is much to learn about Amber Taylor Reynolds in this disturbing suspense novel, and much to piece together in the before-then-now-after motif.
I would recommend reading this as a group book discussion to better flush out the truth, and to decipher the ending, which holds it's own special twist.
Sometimes I Lie is available in the following formats: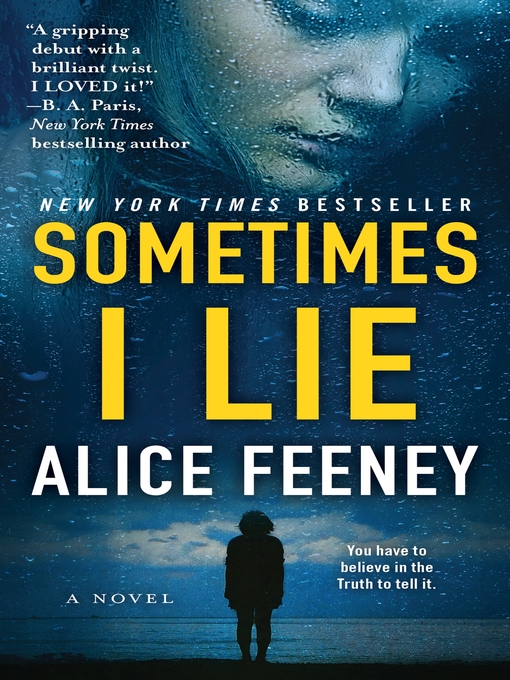 Print
Large Print
eBook
Audiobook (CD Overdrive/Libby Playaway)
Doris is a Circulation Clerk at the GCPL Bainbridge Branch. She is currently reading The Stranger In The Woods by Michael Finkel.