Senlin Ascends, by Josiah Bancroft
I love my job as a cataloger, because it allows me to see new books that I otherwise might never come across. Sometimes it's the cover that grabs my attention, or reading the short summary on the back. A lot of times I am drawn to debut authors. I have read so many refreshingly original and amazing books that way. This was no exception.
Senlin Ascends came across my desk back in January, and right away I knew I had to read it. This is a fantasy/sci-fi/adventure story that quickly drew me in. It is the story of a small-town school headmaster Thomas Senlin, who decides to take his new bride Marya on a honeymoon to the Tower of Babel, "the greatest marvel in the world". Once there, in the hustle and bustle of the market below the tower, he is separated from his wife. This book (Book 1 of 3 in the Tower of Babel series) is his heroic attempt to reunite with his wife, though the odds are stacked against him.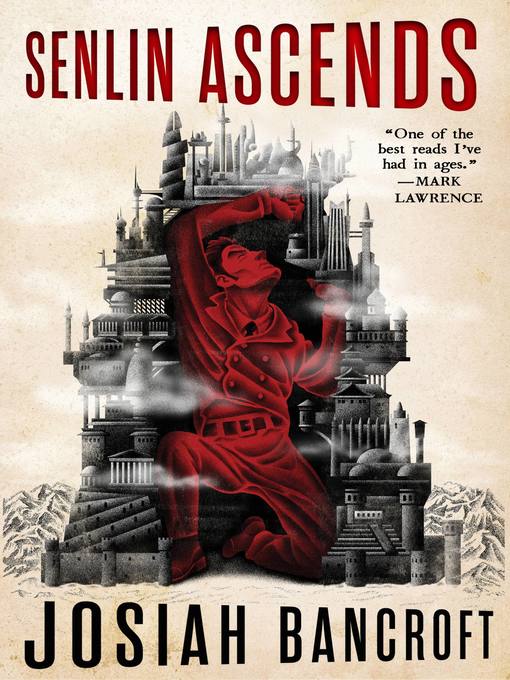 As he climbs onward and upward, each ringdom of the tower offering new challenges and setbacks, he is resolute in his determination to find his wife and leave the tower for good. Each clue he finds gives him just enough hope to soldier on, his wife seemingly both tantalizingly close and yet devastatingly far away. I finished the first two books in quick succession, and can't wait to read the conclusion, which will be published early next year!
This book has everything from steampunk-style robots, to pirates, a bit of theater, and endless amounts of adventure.
Rachel is a cataloger at the Administrative Center. She is currently reading The Wisdom of Sally Red Shoes by Ruth Hogan.