From Cradle to Stage by Virginia Grohl
From Cradle to Stage is an entertaining, respectful, delightful tribute to moms written by Foo Fighters' Dave Grohl's mom, Virginia. Each chapter of this book is a mini biography of the mothers of famous musicians like Adam Levine, Pharell Williams, and Miranda Lambert. In between chapters she sprinkles in her own stories of raising a rockstar. A must read for rock and popular music lovers.
The profiles I found most compelling were Mary Weinrib ("Mrs. Getty Lee from Rush") where she describes her terrifying survival at Auschwitz. Verna Griffin ("Mrs. Dr. Dre") was a mother at fifteen and suffered devastating losses of two of her children. Mary Morello ("Mrs. Rage Against the Machine") was forty when she birthed her only son to a Kenyan man who left when her baby was only 18 months old. She tells about the adversity as a single parent raising a biracial child in 60's era Indianapolis. Tom Morello went on to become the only person in his high school to ever go to Harvard.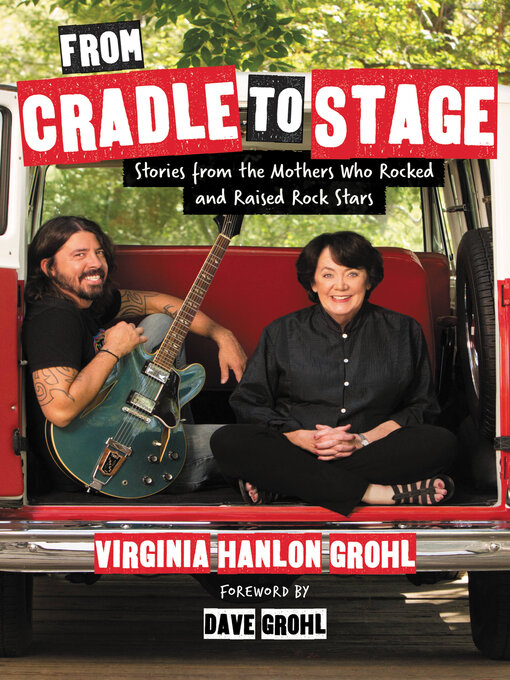 Mrs. Grohl's personal stories are also delightful, like her 9/11 cross country road trip on the Gov't Mule tour bus where she formed a lifelong friendship with Warren Haynes. Son Dave surprised her on her birthday with a private double deck party bus while they were in London. And, of course, her story about "meeting Paul." While she reveals many private, personal details of her life, I found it curious that she never mentions Dave's dad. I can only guess that, in true classy mom-fashion, she adheres to the homage of "when there's nothing nice to say…"
I also find it interesting that most of these superstars' moms are educators and/or artists themselves. (Mrs. Grohl was a high school English teacher.) She concludes her book with a chapter on advice for moms who may have rockstar talent at home and how to nurture (and survive) his or her pursuits.
Before reading From Cradle to Stage, my rock fantasy was a backstage pass to a Foo Fighters' show. Now I just want to have lunch with Dave Grohl's mom.
Becki is currently reading The Life We Bury by Allen Eskens and Georgia: A Novel of Georgia O'Keefe by Dawn Tripp.