Abridged Classics: Brief Summaries of Books You Were Supposed to Read but Probably Didn't by John Atkinson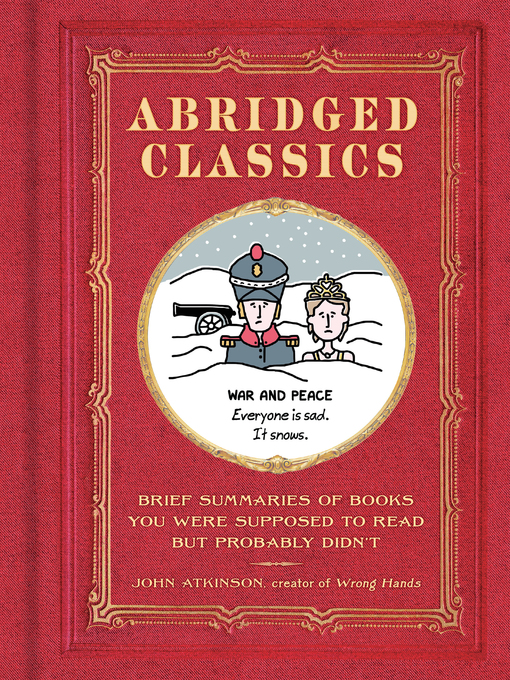 If you've never had time to read all the "classic" books that you wanted, or you heard about some and wondered what they were all about, or perhaps you just need a refresher, then this book is for you. It is a humorous look at about 100 classic books that are summarized in a couple short sentences, accompanied by a cute cartoon-type drawing. One example is Moby Dick by Herman Melville where the author writes, "Man vs. Whale. Whale wins." Showing a sad man and a happy whale. Another example is The Lord of the Rings by J.R.R. Tolkien where the author states, "Middle-earth's epic jewelry return policy." This is typical of the rest of the book. The author's irreverent & comical treatment of the classics is summed up by his quote from Mark Twain, "Classic. A book people praise and don't read." I found this short book highly entertaining and maybe it will inspire you to delve more deeply into one of these classics and actually read it!
Sharon is a Mobile Services Clerk. She is currently reading Murder at the Maple Festival by Paul A. Newman.