(Editor's note: This will be a recurring series of blog posts in which our staff recaps their year in reading, watching, and listening, offering recommendations for holiday travel materials or gift ideas.)

Angela Maynard, Adult Services Assistant, Middlefield


"Country Music" Ken Burns Documentary Series 
If you have ever watched a Ken Burns series, you know he has a way of not only keeping your attention but compelling you to research more about the people and stories you just watched. His latest documentary series simply titled Country Music is no exception. If I had my choice of things in history I would like to know more about this would be low on my list because I have never been a fan of country music. My husband on the other hand loves country music so we watched it together. It is 8 parts and 16 hours total but honestly we loved turning it on each night we were home.   
Chris Peace, Adult Services Assistant, Chardon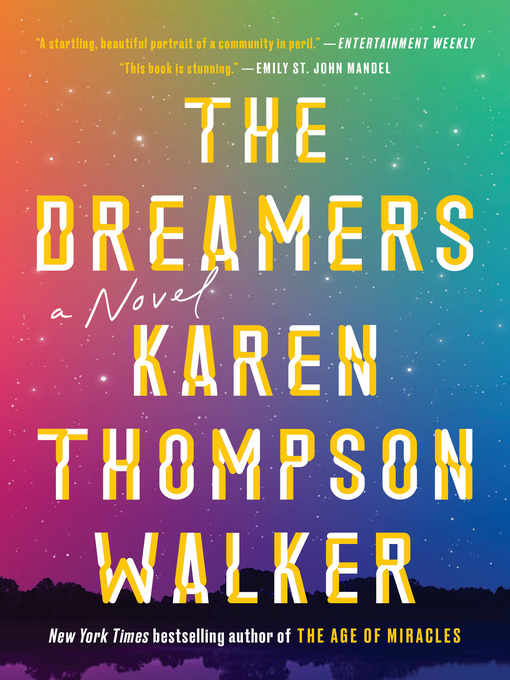 The Dreamers By Karen Thompson Walker 
"This is how the sickness travels best: through all the same channels as do fondness and friendship and love" 
An isolated, college town in Southern California provides the setting for The Dreamers, the second novel by Karen Thompson Walker.  Students on campus begin to fall ill with a sleeping sickness caused by an airborne virus.  Soon most of the town is infected and quarantined. Victims are alive, just unconscious and unable to be awakened. 
I liked this book for many of the same reasons I liked Age of Miracles, the first book by this author.  She explores life and relationships amid extraordinary upheaval and chaos.  An added element in this title is the nature of dreams, sleep and unconsciousness.  One character lives an entire lifetime during her one year asleep while another does not dream at all.  Others believe their dreams are premonitions.   
I would highly recommend this title.  It is a thoughtful, well-written story with characters that, although flawed, are ultimately resilient. 

Gail Ruester, Adult Services Assistant, Bainbridge Branch
The Enlightenment of Bees by Rachel Linden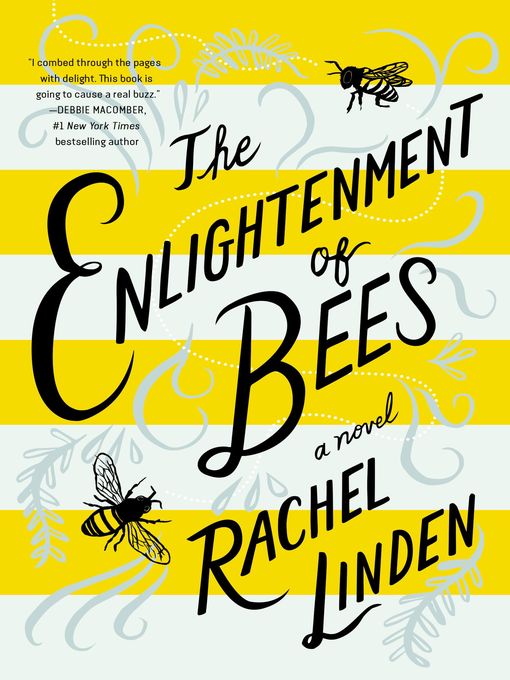 (Of course I must recommend this!) Mia West has her life planned out – or so she thinks.  A difficult circumstance causes her to rethink her purpose in life and she finds herself involved in something she never imagined.  This is an easy read that may make you ask yourself what you can do to make a difference in the world.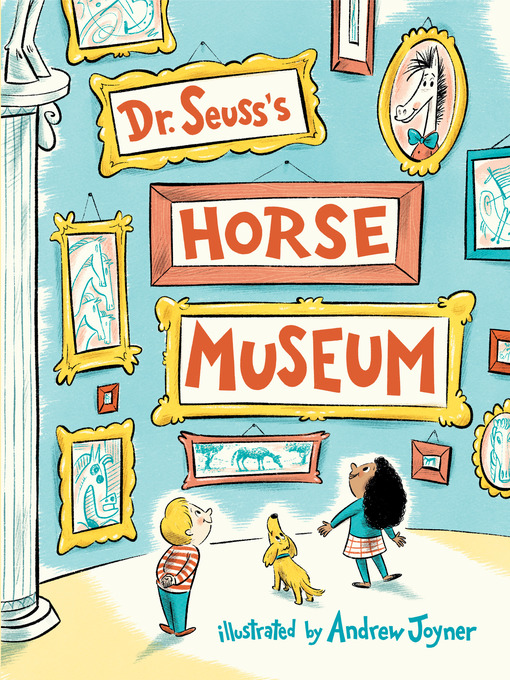 Rachel Barcikoski, Youth Services Assistant at Middlefield Library 
Dr. Seuss's Horse Museum written by Dr. Seuss illustrated by Andrew Joyner 
Are you looking for a gift for a young artist this holiday? Check out this non-fiction book based on a recently discovered manuscript and sketches by Dr. Seuss about horses. Dr. Seuss's Horse Museum tours the museum and discovers over thirty reproductions of famous artwork with a horse as your guide! 
This story looks at the different ways artists have depicted horses throughout history and the world. Works by Pablo Picasso, Raphael, Jackson Pollock, Vasily Kandinsky and even prehistoric cave paintings are included in this amazing tour. Seuss gave us a wonderful opportunity to explore art through the artists' eyes and to think about how we feel about their art. Inspired by Dr. Seuss's original sketches, the illustrator Andrew Joyner really brings this story to life. We even see some of our favorite Seuss characters (the Cat in the Hat, the Grinch, and Horton the Elephant). This book is for Seuss fans, artists, and horse lovers of all ages! 
Kris Carroll, Assistant Director  
The Institute by Stephen King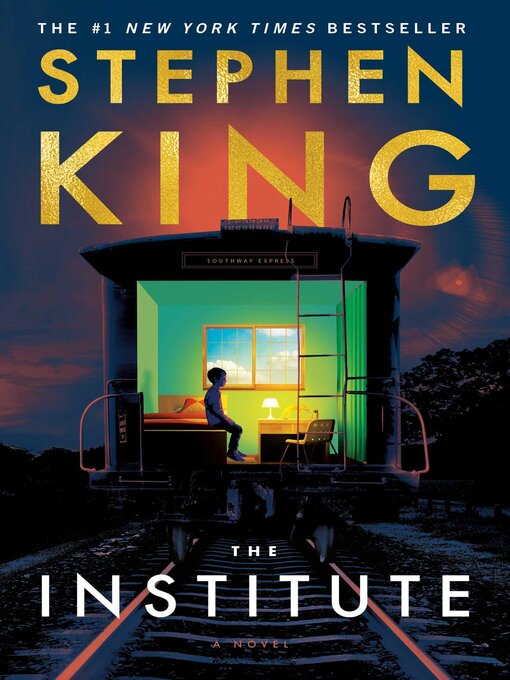 Stephen King is at the top of his game with his new para-psychological thriller.  Luke Ellis and his  telepathic friends are all held captive in a creepy place called the Institute . They are surrounded by a  sadistic staff who want to exploit the children's  powers for the Institute 's own purposes. Will these abused children be able to triumph over evil? 
A great gift for King fans and anyone who likes well-crafted psychological thrillers. 
Testament by Margaret Atwood 
This sequel to the Handmaid's Tale answers many of the questions brought up by the first novel over two decades ago. The story opens in Gilead 15 years after the first novel ends. "Alpha-hen" Aunt Lydia has become very powerful and an archivist for Gilead's secrets. She is now old, dying and ready for revenge. 
A great gift for fans of the the Hulu TV series and the original novel. 
Cindy Holtz, Head of Circulation and Shelving, Geauga West Library
Rocketman is a touching musical dramatization about the legendary Elton John. The film depicts a shy, young Reginald Dwight and his appallingly disinterested family. With the collaboration of long-time writing partner, Bernie Taupin, Elton John becomes an international superstar. This journey is brought to us with Elton John's songs being performed by the talented Taron Egerton. The costumes are perfect, the production numbers are grand, the drama is real. Depending on your age, you will find this production reminiscent or simply enlightening.  Bottom line:  Don't be afraid of who you are. Asking for help is not a sign of weakness.  It is courageous. 
PS: When I was a teenager, I had a cat named Reggie Dwight. 
Alicia Evans, Head of Youth Services, Chardon Branch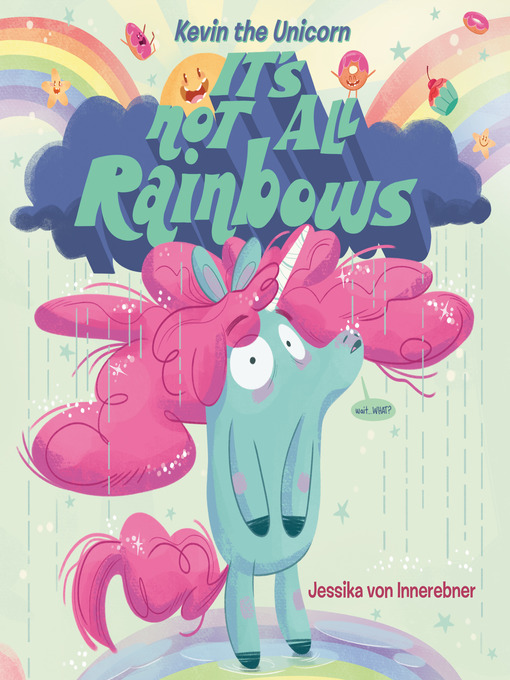 Kevin the Unicorn: It's Not All Rainbows by Jessika Von Innerebner
I really enjoyed this book about a unicorn who's having a bad day. We see Kevin (yay for a male unicorn!) fighting to stay positive on a day that just keeps getting worse. Kevin feels all alone and thinks that he must smile even though he's miserable, because it is expected that unicorns are happy and perfect. The book then shows that there are others hurting too and Kevin learns that he can express his feelings in a healthy way. This book is lovely. It discusses societal pressures and expectations in a way that children will understand, and many will connect with Kevin's struggles. A good book for opening a conversation, but a simple enough book that such a conversation isn't required.
For: unicorn fans; readers wanting a book about feelings and discussing them with others.
Possible red flags: yelling; feeling overwhelmed and powerless; a no-good day.