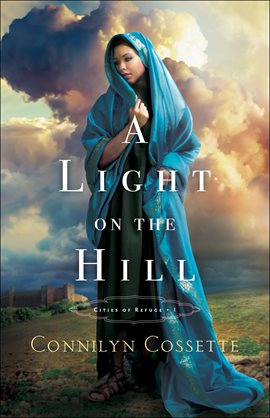 Carolyn Henry, Adult Services Assistant at our Chardon Branch, wrote this review of  A Light on the Hill (Cities of Refuge Bk 1) by Connilyn Cossette:
This author was recommended by a patron. This is the first book of her second series. It is a Biblical fiction account that revolves around a young woman, Moriyah, who had been physically scarred while she had been captive during her teen years. After her rescue, she was reunited with family, but some of the people in her village shun her for the scar and what it usually means. One day she accidently kills two boys through absentmindedly putting a deadly plant in their food. Their father seeks to kill her to avenge his boys' deaths. The book takes place in Israel during the Old Testament times when the cities of refuge were being established to allow those who murdered someone accidently to be allowed a fair trial to determine their fate. The rest of the storyline follows Moriyah as she heads toward one of these "cities of refuge."
I enjoyed the book, its description of the time period, its characters, and the side stories that happened along the way to the refuge city.
I am currently reading Deer Diaries by John Ford and When Your Kid is Hurting by Dr. Kevin Leman.