Bainbridge Circulation Clerk Julie wrote the following book review of Eleanor Oliphant is Completely Fine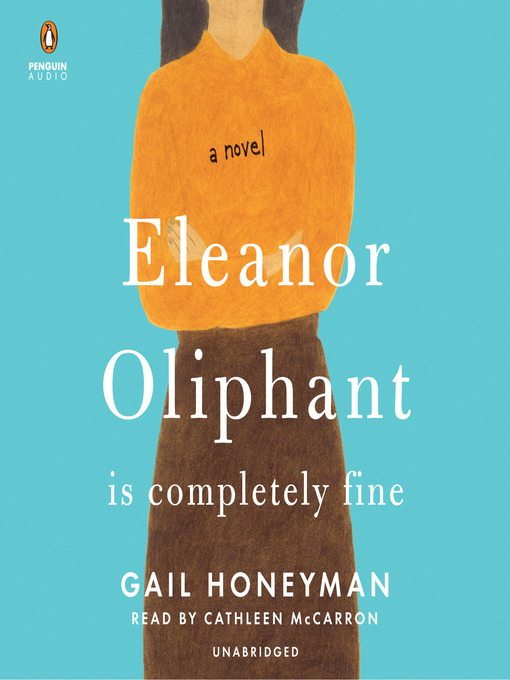 I checked out a few extra novels before the libraries closed, and one of the books I took home is Eleanor Oliphant is Completely Fine, by Gail Honeyman.  I know, we're not supposed to judge a book by its cover, but this book's simple design and quirky title caught my attention.
Eleanor Oliphant has a humdrum back-office job and lives by herself in Glascow, Scotland.  Her brusque personality has not helped her to make friends, so she speaks to almost no one outside of work.  She chats with Mummy, her only family, on weekly telephone calls.  But, as the title suggests, Eleanor feels she is "completely fine."  After years of following the same routine, two events trigger changes in her simple life: first, she develops a crush on a local musician, and second, she and a co-worker help an old man who has fallen in the street.   
I enjoyed following Eleanor's journey as she questions whether she really is "completely fine," and how she changes.  Eleanor's story is told in the first person, which I thought really helps the reader to empathize with Eleanor and make her very likeable.  This book will make you think twice about judging someone who is different.
I definitely recommend this book – it took my mind off of the Coronavirus pandemic!  Ebook and audio versions can be downloaded through the GCPL website.  It is also on the 100 Book Challenge list. 
I am currently reading The Song of the Jade Lily by Kirsty Manning.