This Staff Book Review was written by Chris, Adult Services Assistant at the Chardon Branch.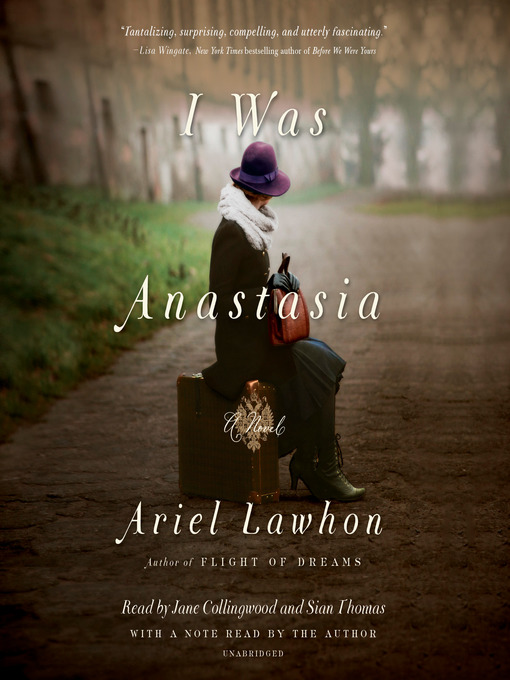 The Romanov dynasty that ruled Russia for over three hundred years came to an abrupt end in 1917 when Tsar Nicholas II abdicated the throne as a result of the Russian Revolution.  He and his wife, four daughters, and son would be executed one year later in Yekaterinburg, Siberia.
The mystery surrounding their deaths gave rise to numerous impostors, the most well known of which was Anna Anderson.  For years she claimed to be Grand Duchess Anastasia of Russia, youngest daughter of Tsar Nicholas II and Tsarina Alexandra.  Her deceit was made all the more convincing without modern DNA testing.
In I Was Anastasia, author Ariel Lawhon tells the stories of Anastasia and Anna using a non-linear binary narrative to show how their identities intersect.  Through the eyes of Anastasia, we witness life in captivity for the royal family.  Simultaneoulsy, we live Anna's struggle to convince the world she is indeed the lone survivor of the Romanov family rescued by a sympathetic guard.
Well researched and written, this is historical fiction at its best.
Chris is currently reading The Book Woman of Troublesome Creek, by Kim Michele Richardson