Anne from our Chardon Branch wrote the following review of American Dirt by Jeanine Cummins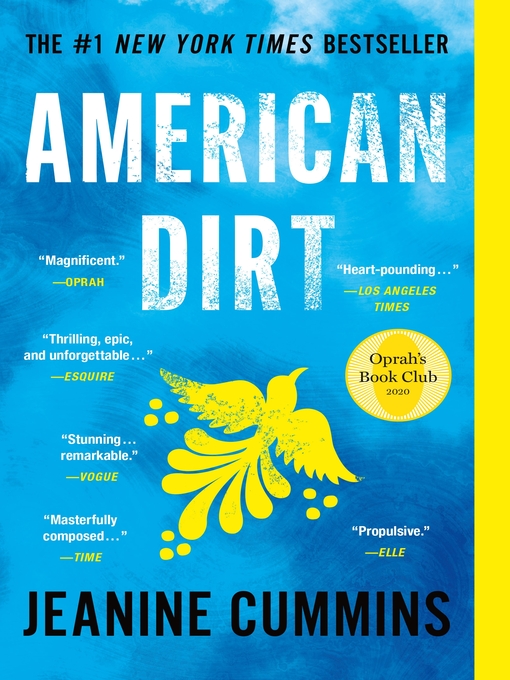 American Dirt was a gripping novel that kept me engrossed from start to finish.  It tackles an interesting topic of people fleeing South American countries for various reasons and traveling North to sneak into the United States.  The book centers on one woman's journey with her son as they flee the drug cartels in Mexico who are hunting them down.  The woman, Lydia, and her son Luca have to flee after they escaped unharmed when the rest of their family was brutally murdered at a family party.
Their only means of escape is to attempt to hop the trains with many migrants who are also going North for work in the United States.  Along their dangerous journey, they meet two sisters who are running for their lives as well as many others with different tales to tell.  It is at times a sad, heart-breaking yet triumphant tale of trying to reach a better life on American soil!  I would highly recommend this book!
American Dirt is available in eBook and Audiobook formats. 
I have also read The Woman in Cabin 10 by Ruth Ware, Someone We Know by Shari Lapena, and am currently reading Elevator Pitch by Linwood Barclay during our quarantine!