Halli from the Bainbridge Branch wrote this book review for I've Got Your Number, by Sophie Kinsella.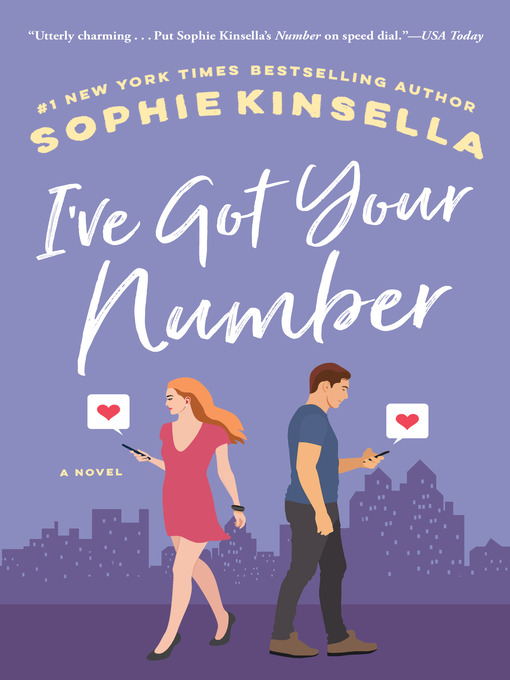 I read my first Sophie Kinsella novel when I was doing the 100 Book Challenge and I loved it, so I added her to my list of authors to read again.  This time, it was I've Got Your Number. 
I've Got Your Number is about a girl named Poppy Wyatt who loses her engagement ring in a hotel fire drill.  As if that is not bad enough, her cell phone is stolen, too.  She finds a phone in a garbage can and proceeds to use it as her own, but it is actually a business phone that Sam Roxton's PA discarded and now he wants it back.  Poppy convinces Sam to let her use it until she gets her ring back, as long as she forwards all of his emails to him.  She does do this, but she decides to take it upon herself to answer some of them on her own and puts Sam in some complicated situations. 

Throughout the book, Sam and Poppy end up texting over and over again to help each other navigate through their problems in life, whether it is trying to impress her fiancé Magnus' family during a game of Scrabble or helping to solve a mystery in Sam's business that could damage his career. 
This was a fun, entertaining story.  I enjoyed reading about Poppy's adventures and it kept me laughing throughout the entire book. 
I am currently reading The Husband, by Dean Koontz.