Chris from the Chardon Branch wrote the following review of News of the World by Paulette Jiles. Available via Overdrive and Hoopla.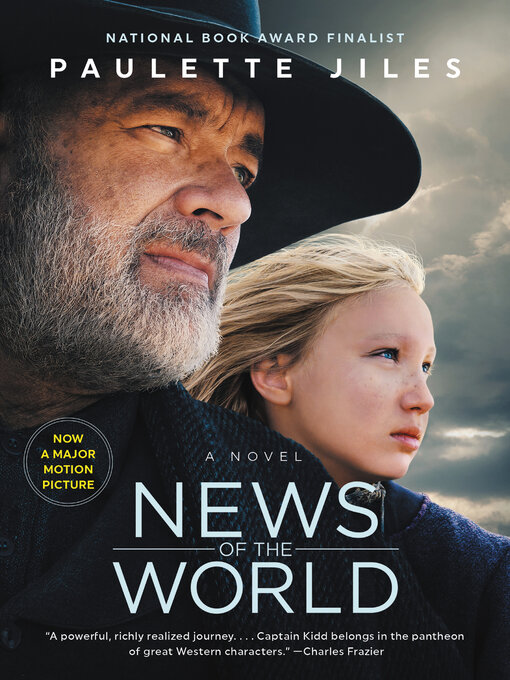 This is a wonderful historical fiction novel set in postbellum Texas.  Captain Jefferson Kyle Kidd is an army veteran and widower who earns his living riding around Northern Texas reading news stories from East Coast newspapers to paying crowds in small towns with no other news source.
One day in Wichita Falls, he was approached by an old friend who asked if he would escort 10-year-old Johanna Leonberger home to relatives in San Antonio, in exchange for $50 in gold.  Johanna had been kidnapped by the Kiowa and raised by the tribe as their own for four years.  She remembers almost none of her English and tries to escape back to the tribe several times.
On their 400-mile journey through rough Texas country, fending off attacks by thieves and Indians, the two form a bond borne out of mutual respect and the need to survive.  When they reach their destination, Captain Kidd must make a tough decision that would change both their lives.
I enjoyed reading this novel.  The description of the landscape made me feel like I was actually in Texas during 1870.  I also loved the interaction between Captain Kidd, older and independent, and Johanna, the wild and unique child.  
A motion picture based on the novel starring Tom Hanks is expected to be released at the end of 2020.
I am currently reading American Creation: Triumphs and Tragedies at the Founding of the Republic, by Joseph Ellis.