The season of the grill is upon us! Whether you use charcoal, propane or smoking wood this collection of recipes is sure to please the whole family. Outdoor cooking and dining is a great idea to get some fresh air and get everyone out of the house. 
Start your grilling out right by checking out this recipe book in Libby/ Overdrive:
Betty Crocker 20 Best Summer Drink Recipes– This selection is sure to have something to quench everyone's thirst!
Or this e-book on Hoopla that has 500 cocktail and appetizer recipes- The Best Summer Drink Recipes Online we collected what we felt were the top must-haves on the grill!                                                               

Corn on the cob– Check out this article on grilling this Ohio favorite

Check out this cookbook with over 140 corn recipes: Corn
Burgers– It can be tough to cook the perfect burger. Check out this article where they talked to Steven Raichlen about how to cook the perfect burger!
Check out these cookbooks with delicious burger recipes :
Weber's Big Book of Burgers
Wicked Good Burgers

Hot dogs– We have two articles for this one. First, Nathan's Famous Hot Dogs tells you how to make the perfect Nathan's Dog. Then an article from Women's Day that gives you 20 recipes that put a twist on the grilling classic!

For more great hot dog recipes check out these great recipes: Haute Dog
Steaks– This article covers how to perfectly grill your steak every time!

For some great steak recipes check out these titles for ideas:
Totally Steak Cookbook
Steak Lover's Cookbook 
Shrimp– This gallery of ways to spice up how you get your grill on! Each picture has a link to the associated recipe!

Check out this cookbook to get more ideas on preparing shrimp: Totally Shrimp Cookbook 
Kebobs– Kebobs are a great way to celebrate summer and grill. If you are running short of ideas this article from Food Network of 50 kebobs will really spice up your barbecue!
If you enjoy your meals on a stick try this recipe book full of snacks On a Stick!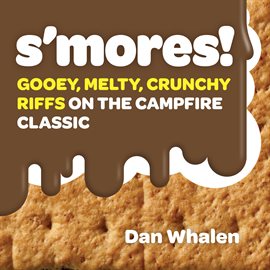 S'Mores–After all the delightful main dishes you will be all ready for some delectable dessert. Since you have the grill all fired up why not try some of these amazingly creative s'mores recipes?

For other great twists on this campfire classic check out these titles:
The S'mores Cookbook
Smores!
So Much S'More to Do! 
Happy Grilling!